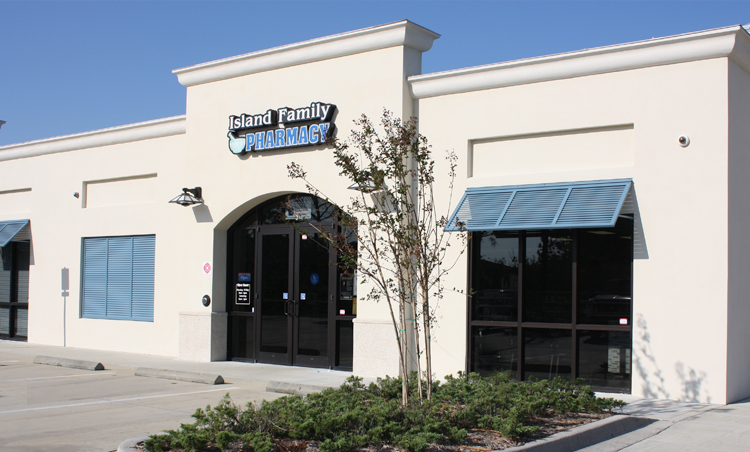 About
Established in 2004, the staff at Island Family Pharmacy is dedicated to delivering quality pharmaceutical care to the St. Augustine area. Our staff never forgets the importance of customer service and we are proud to say we have been voted Best of St. Augustine in The St Augustine Record for the past 10 years.
The mission of our locally owned and operated pharmacy is to give our customers a positive and stress-free experience. Our knowledgeable and caring staff is always available to offer assistance and to ensure the best care possible. We offer compounding, Med-Pack services, immunizations, and free delivery.
With a personable staff and a focus on exceptional customer service, Island Family Pharmacy is the leading choice when it comes to your family's health and wellness needs.
Pharmacists:
Ryan Blanco RPh., Pharmacy Manager and Owner
Summer Lloyd-Turner PharmD.
Aaron Sikes PharmD.
Jessica Bonnevier RPh.
J.D. Pennington RPh.
Lynn Dompe RPh.
Registered Pharmacy Technicians:
Julie Hagar RPhT., Certified Compounding Technician
Eileen Thurston RPhT., CPhT.
Elizabeth Strohminger RPhT., CPhT.
Kim Lischio RPhT., CPhT.
Brittani Willis RPhT.
Rhonda Powers RPhT.
Laurie Hamm-Johnson RPhT.
Cindy Mackey RPht.
Customer Service:
Kaitlyn Meeks
Rita Blanco
Delivery:
Curt Messina
Gaine Wright
Shirley Hamilton
Frank Denoux
Sterling Cofield
Kevin Whelan